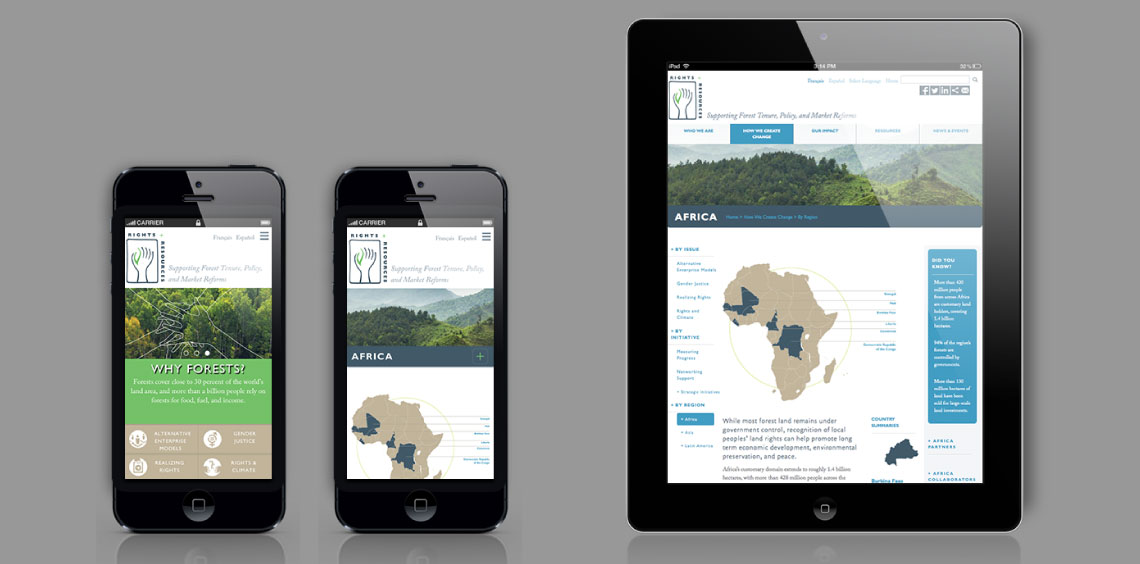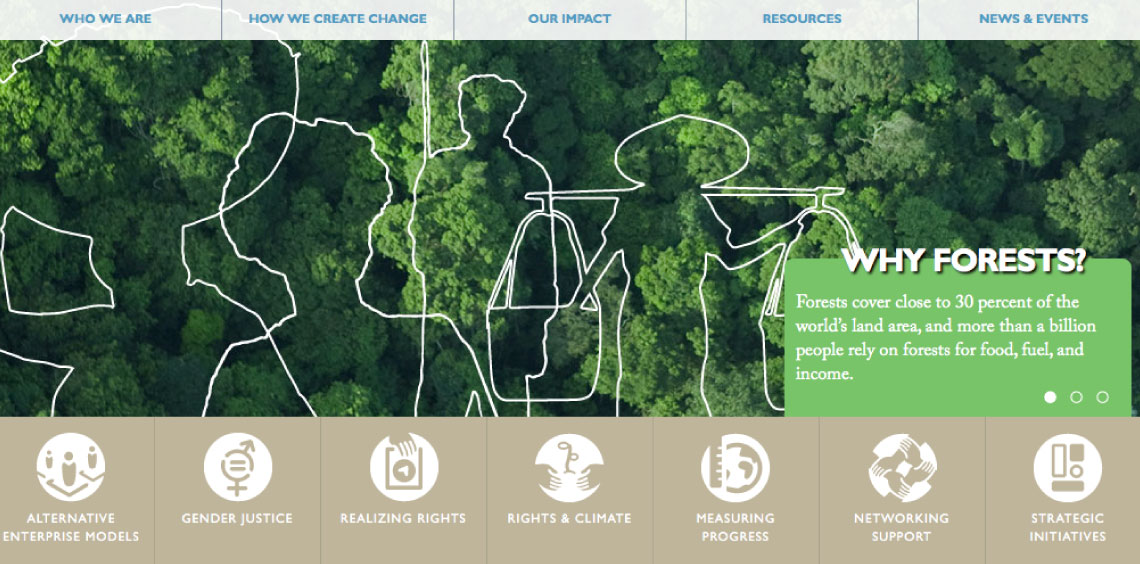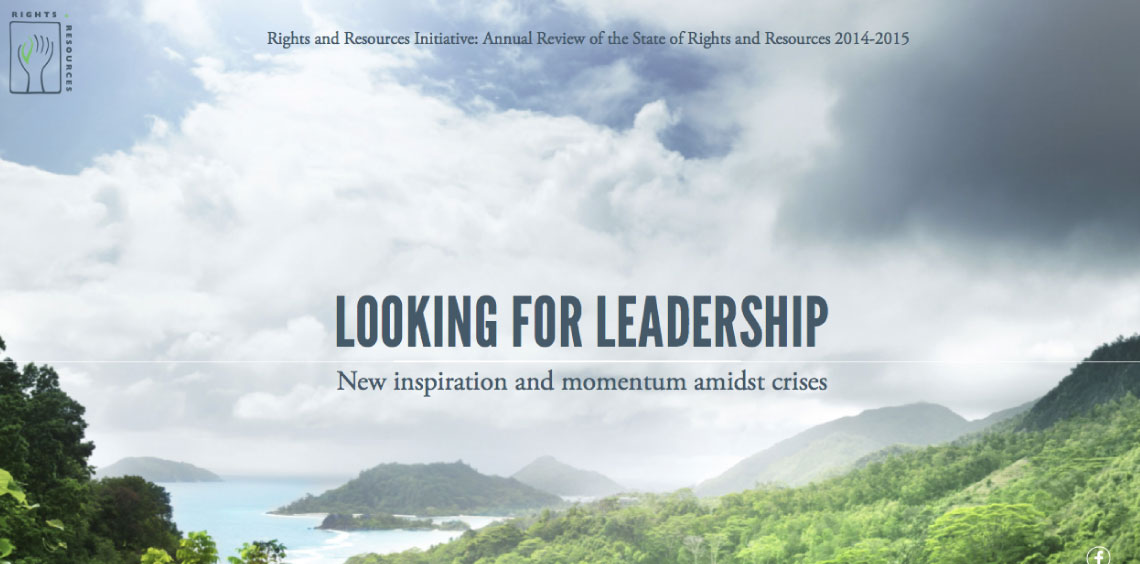 The Rights and Resources Initiative (RRI) is a global coalition of 14 core Partners and more than 150 Collaborator organizations engaged in forest and land policy reform in Africa, Asia, and Latin America.
The RRI coalition comprises a wide spectrum of organizations to ensure the viability and sustainability of their work. Partners include community and Indigenous Peoples' organizations, research institutions, development assistance organizations, and local and international research and human rights groups.
RRI hired Push Design to re-launch their digital brand presence. We created a multi-lingual, responsive site that allowed RRI's partners to get the information they needed; when they needed it.
"From site-mapping, brainstorming and implementing, working with you has been a pleasure. I was consistently impressed with your creativity and quick understanding of who we (RRI) are, and how we want to be seen. RRI is beautifully represented and more easily accessible to the vast majority of our constituents around the world — because of all of you."
Jenna DiPaolo Colley, Senior Manager, Strategic Communications, Rights and Resources Initiative
WEBSITE & MOBILE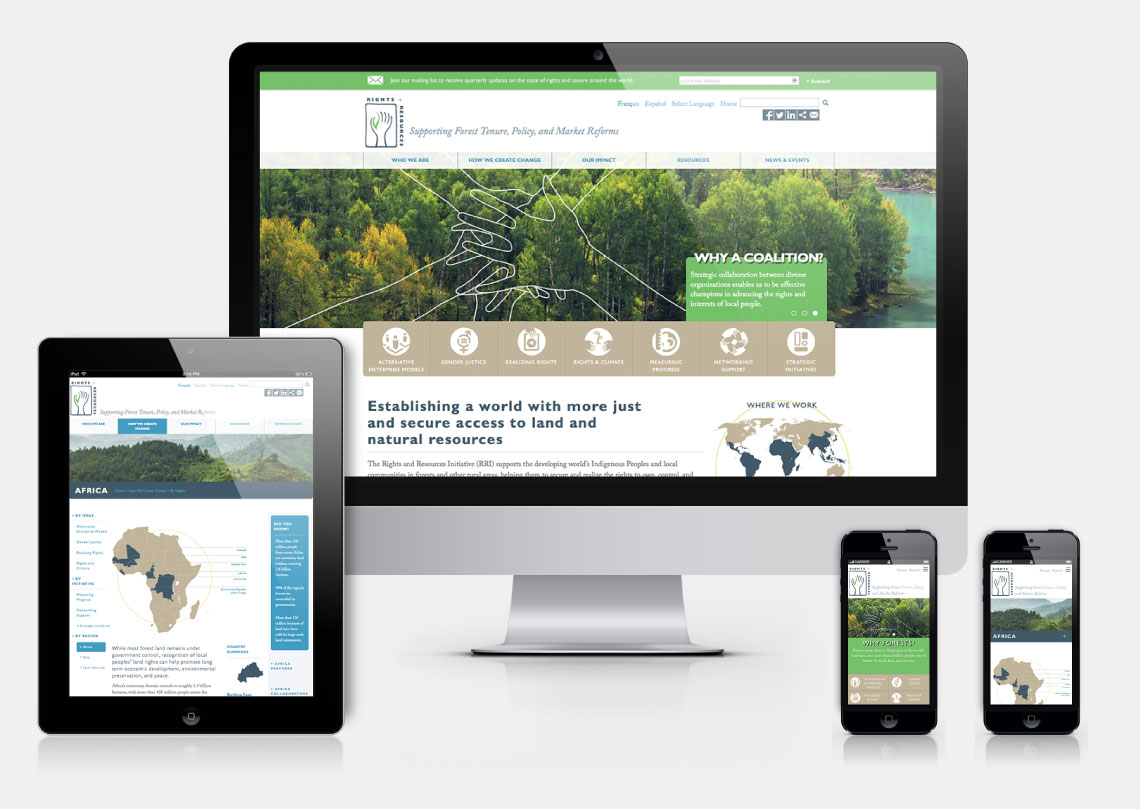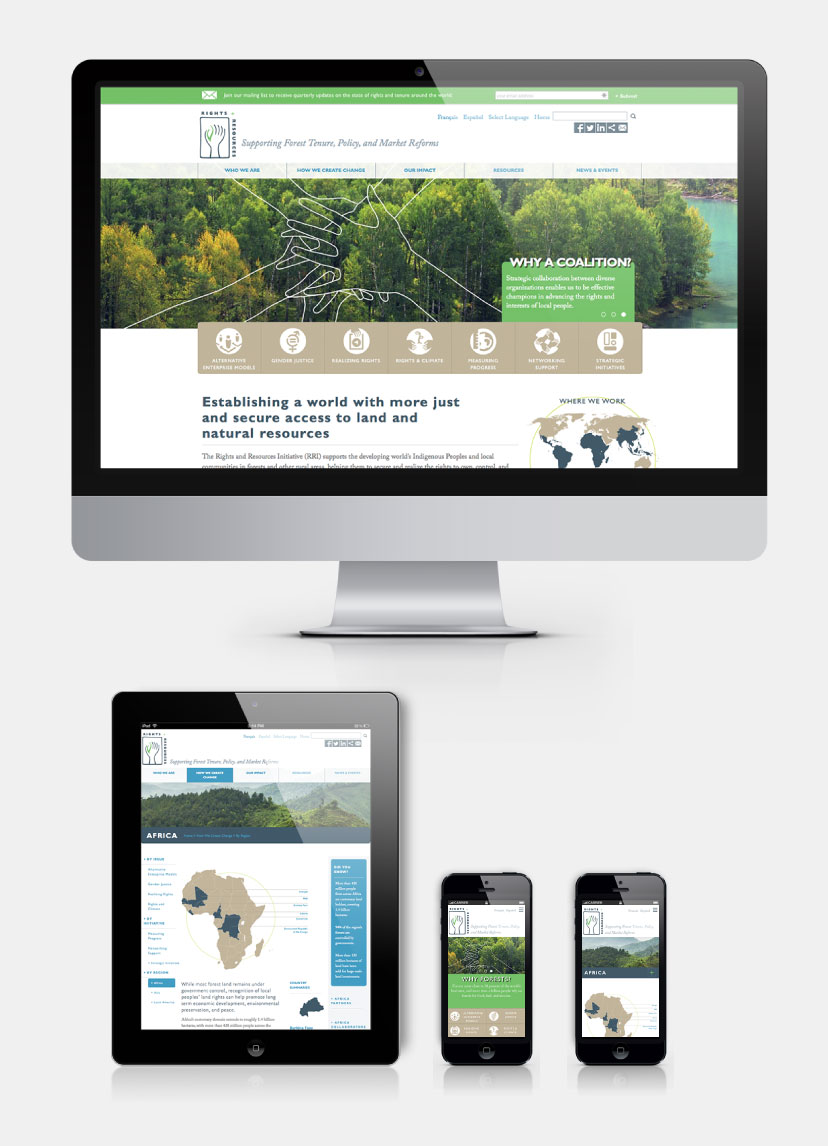 ANNUAL REPORT