Welcome to Push.
Change isn't easy. It's messy. It requires risk, accountability and flexibility.
Push has one purpose: To launch new products and brands. We wake up every day, come together and create something new. We help marketers manage a continually changing business environment.
Working with your agency should be the highlight of your day. After all, where else do you have the opportunity to get beyond the day-to-day grind and think creatively about your business challenges? To craft something new?
Push Creative Launch Methodology
"Creativity is intelligence having fun."― Albert Einstein
Clarify
What do you have to say to me and why should I care?
STRATEGIC COMMUNICATIONS PLANNING
MARKET RESEARCH
CONTENT STRATEGY
INFORMATION ARCHITECTURE
Inspire
What's the organizing idea and how are you going to capture my imagination?
BRAND DEVELOPMENT
INTERACTION DESIGN
VISUAL DESIGN
COPY WRITING
FRONT END DEVELOPMENT

Engage
Can you take me away from my busy day and give me good reason to pay attention to your story?
USER TESTING
QUALITY ASSURANCE
PUBLIC RELATIONS
SEO

Educate
Don't waste my time. How are you going to make it easy to learn everything I need to know to make my decision?
MARKETING COMMUNICATIONS
DATA STORYTELLING
INFOGRAPHICS

Close
Can you show me a clear path to purchase, with support and encouragement all along the way?
ANALYTICS
SALES TOOLS

Leadership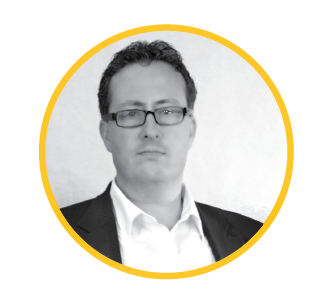 John Close
Principal | Creative Director
John Close founded Push Design in 2003 after working for some of the most well known names in design: Hornall Anderson Design Works, Landor, Leonhardt:Fitch, Methodologie and Meta Design. Since opening its doors, His insatiable design curiosity has led him to clients in a variety of industries, including large companies like Nike, Nordstrom, Starbucks, and T-Mobile; as well as many smaller and mid-sized companies in healthcare and technology. His experience includes identity/branding systems, information design, annual reports, digital media, packaging and exhibit/retail graphics. His work has been featured in Communication Arts, Graphis, ID Design Annual, Adobe Magazine, ACD 100 Show, AR 100, ID Annual interactive, Type Directors Club, and The Seattle Show.
In his spare time you can find John looking forward to the next time he can dive Hawaii, trying to learn something new, walking his English Mastiff, Tuli, or simply hanging with one or all of his three boys, Matt, Sam and Tim.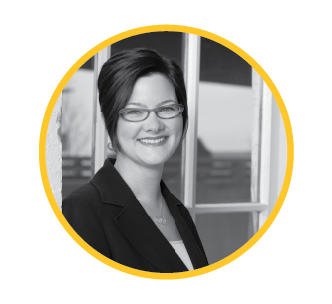 Megan Aukema
Principal | Strategic Communications
Megan Aukema, a strategic partner at Push, founded Aukema & Associates in 2002 and has provided strategic communications consulting and brand development to many Push clients including the Washington State Healthcare Authority, Foss Maritime, T-Mobile, the Washington Health Alliance, Sound Health & Wellness Trust among many others. Megan's secret sauce is a special focus on combining strategic brand development with practical, tactical planning. While her specialty is healthcare, she's not afraid do dive headlong into the most technical or manufacturing client marketing challenge. Before founding Aukema & Associates in 2002, Megan served as Vice President of Marketing at Pointshare Corporation, a health care technology company acquired by Siemens Health Services Corporation.
When she's not having spirited debates about the correct use of the semicolon or re-reading Jane Austen novels, Megan spends her non-working hours driving her two daughters around, staying up too late watching bad tv and walking off the cares of the day with her husband, Patrick, and black lab, Heidi.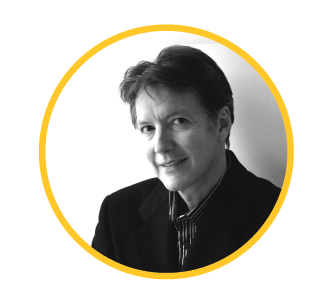 Don Low
Principal | Accounts
As a principal at Push, Don comes with a wealth of both client and agency experience. In his early career he served as Director of Marketing for Fitch Worldwide in Seattle and built a national account team to serve such clients as Microsoft, Gargoyles and Providence Healthcare. in 1999, Don became a full partner at Horton Lantz & Low (HL2) where he served as the Executive Sponsor on the Microsoft, Pike Place Market, Overlake Hospital and H&R Block accounts. On the client side, Don served as Director of Marketing for Apex Educational Software and as CMO for TailorWell, a Cambia Health Solutions private exchange. Between projects, Don continues to teach, speak and consult with Push clients on their strategic launch initiatives.
Don is a triathlete, avid reader, mediocre cook and the biggest fan of his children, Deidre, Connor and Lucy Low.
Client List
AIA
AIGA
Amdocs
American Heart Association
Antica Farmacista
Arcade
CarePayment
Carol Milgard Breast Center
Cranes Beach House
Eco-site
Emerald Services
Extenet
Expedia
Foss
Headstrong
Hoaloha Robotics
Icograda
Intel
IXDA
Landesa
Liazon
LizardTech/Extensis
Mercedes
Microsoft
Mithun
Nautican
Nike
Nissan
NobleHouse
Nordstrom
PAS
Precor
Project Management Institute
Rights and Resources
Starbucks
Sound Health and Wellness Trust
Swenson Say Faget
TailorWell
Teague
T-Mobile
TRA
Twisted Pair
UXC Eclipse
Verdant
WHA
Washington State Healthcare Authority