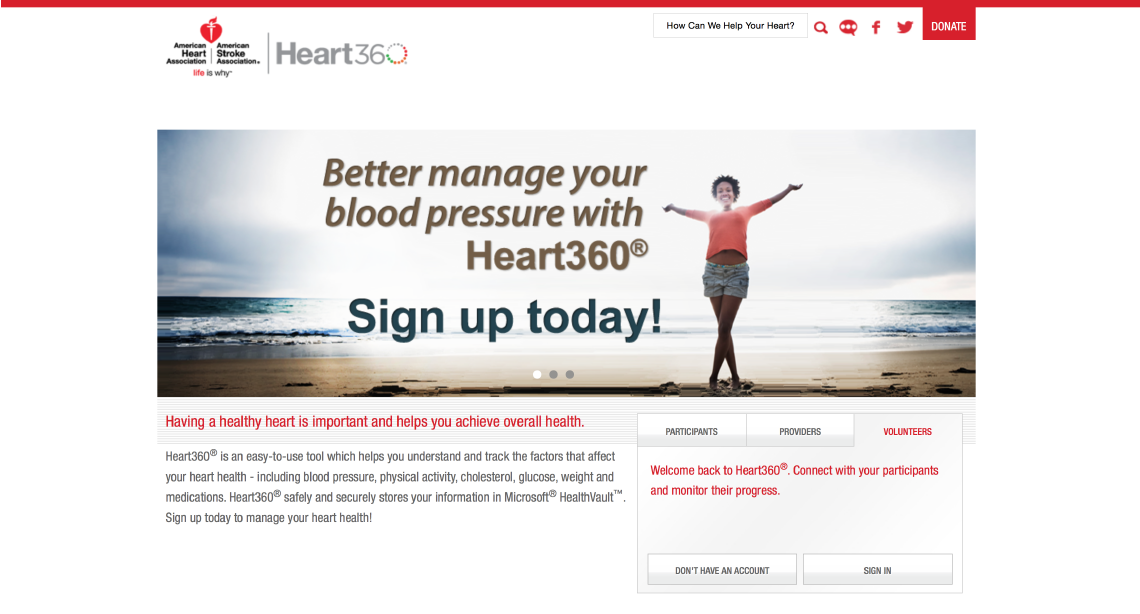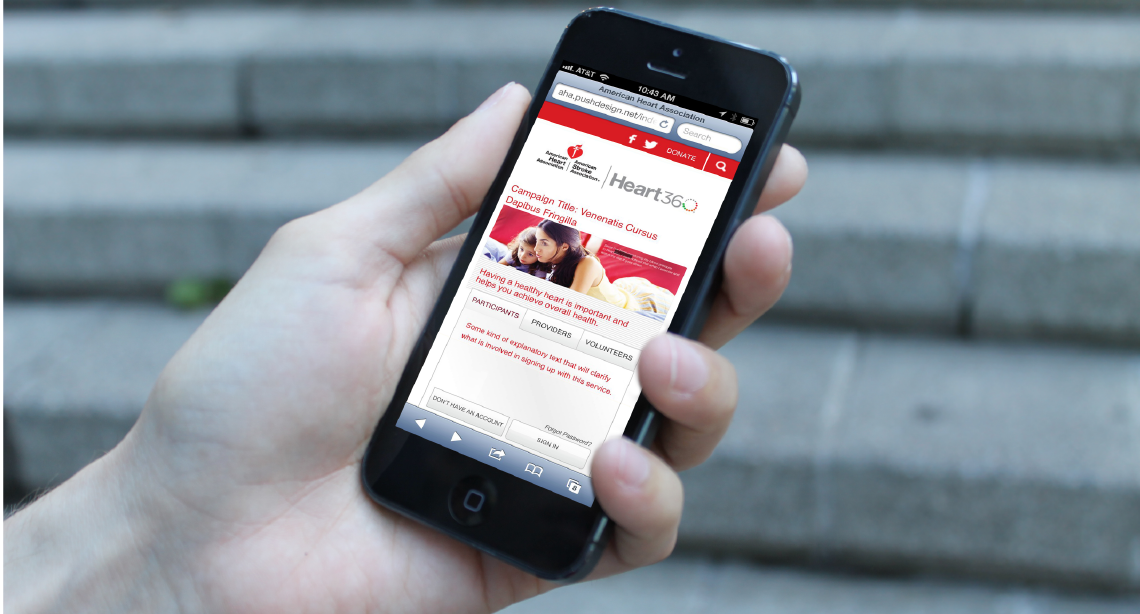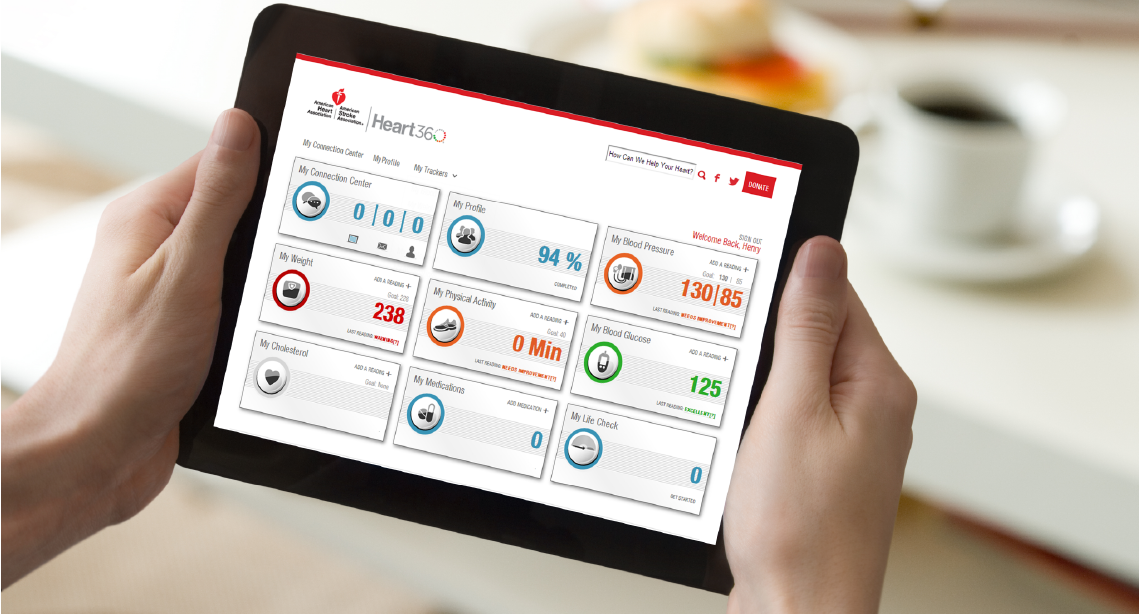 The American Heart Association has an online application that allows people to enter and track their blood pressure, glucose, weight, cholesterol, and medications. Patients can also invite their doctor to view their results and make recommendations in a HIPPA compliant environment.
Push was hired to create a more intuitive user experience. Our UX team streamlined the user experience by simplifying the information, making it more engaging and easier to access. The site was made responsive, allowing people to access this life-critical information from any device.
Results: The American Heart Association saw an increase of 30% in patients who consistently took their medication when they used this app.
IDENTITY


APPLICATION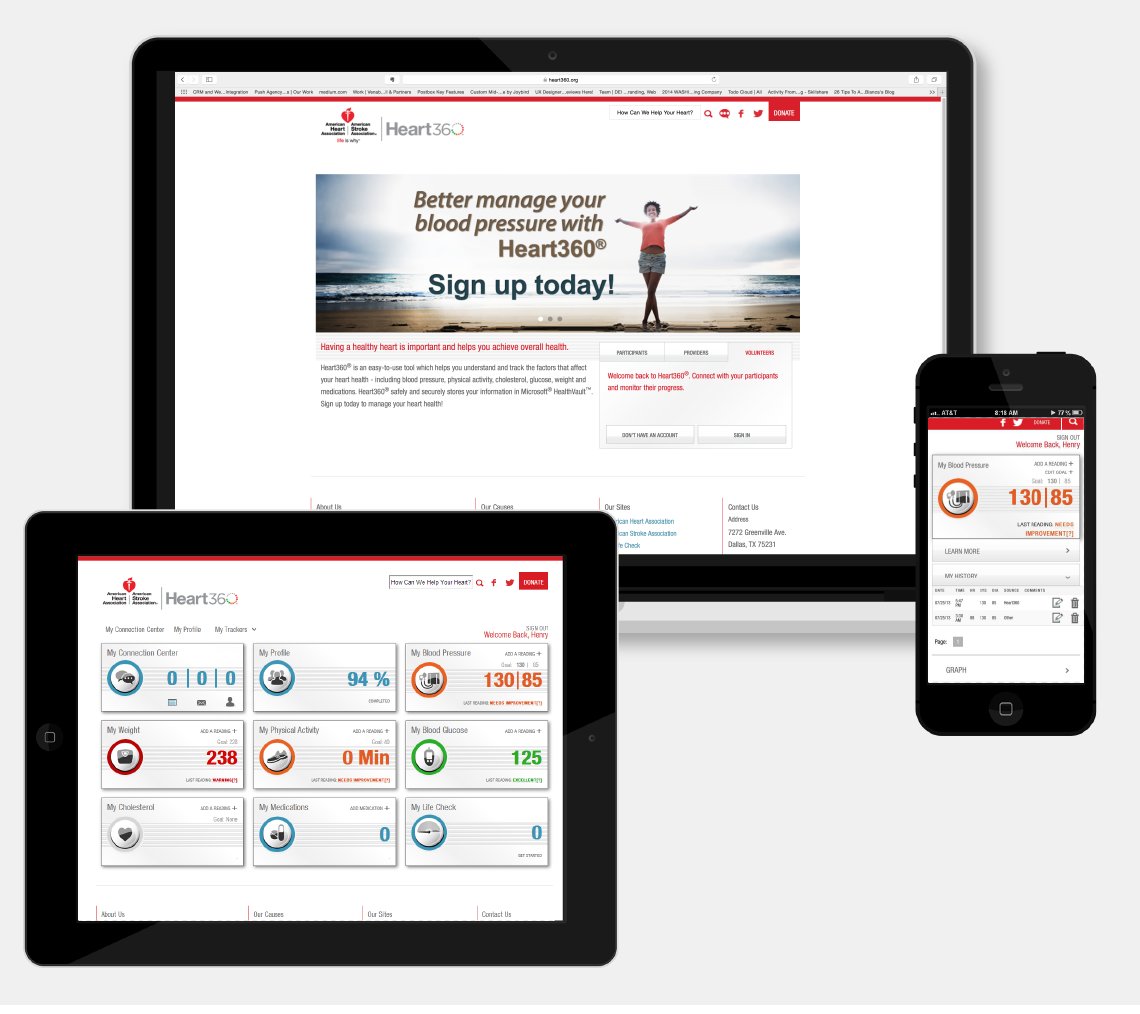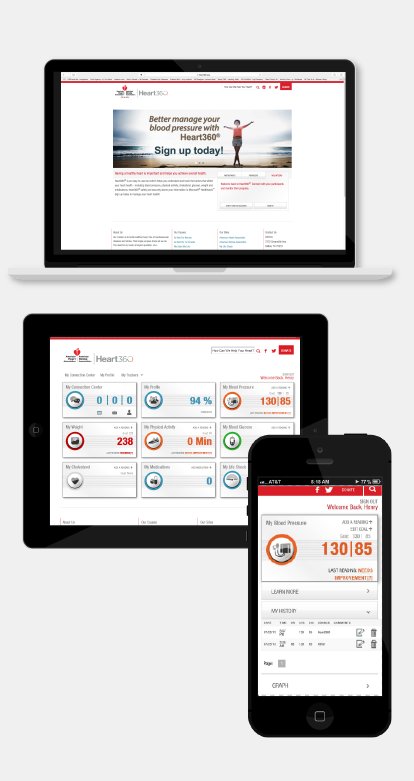 WIREFRAMES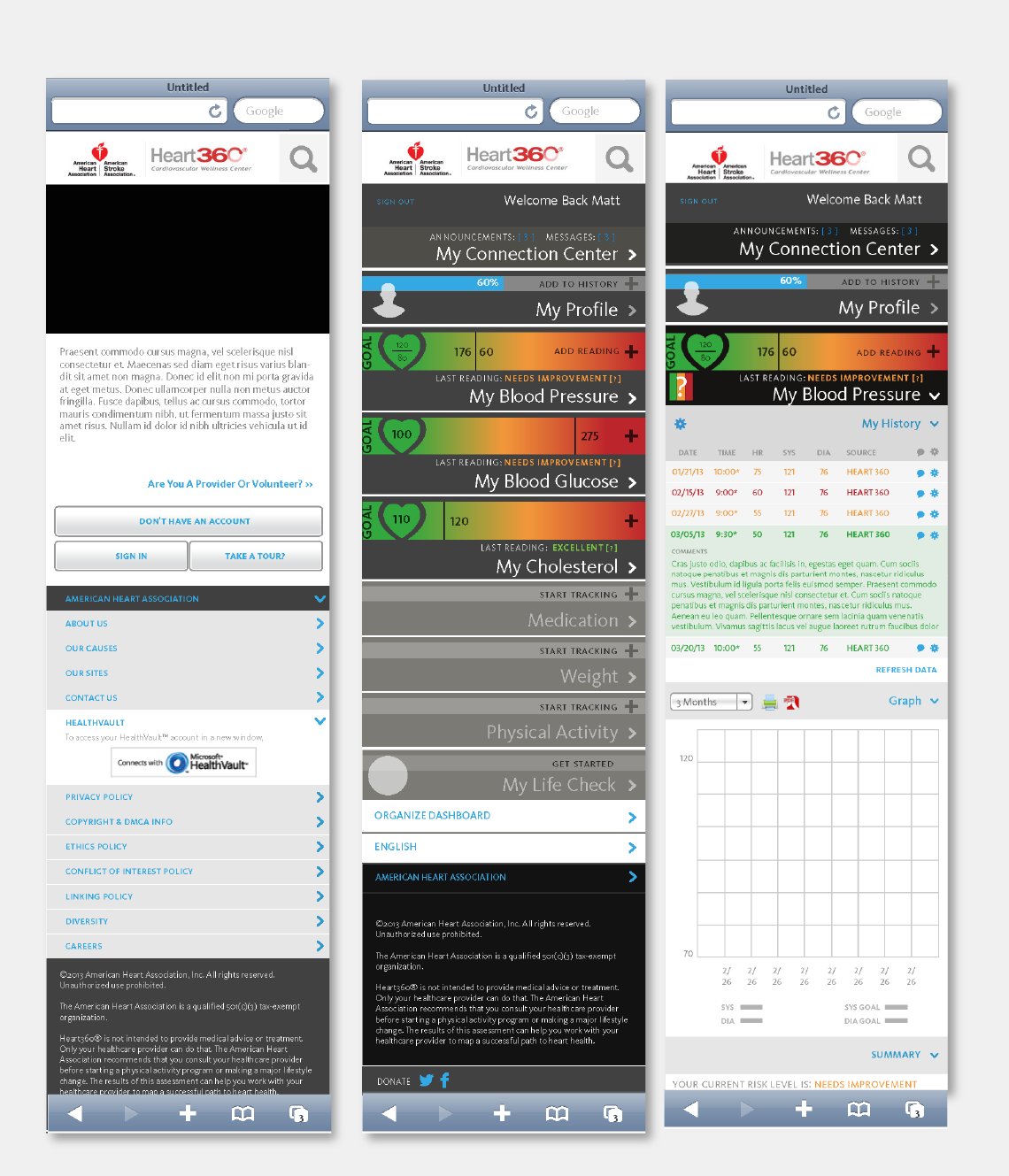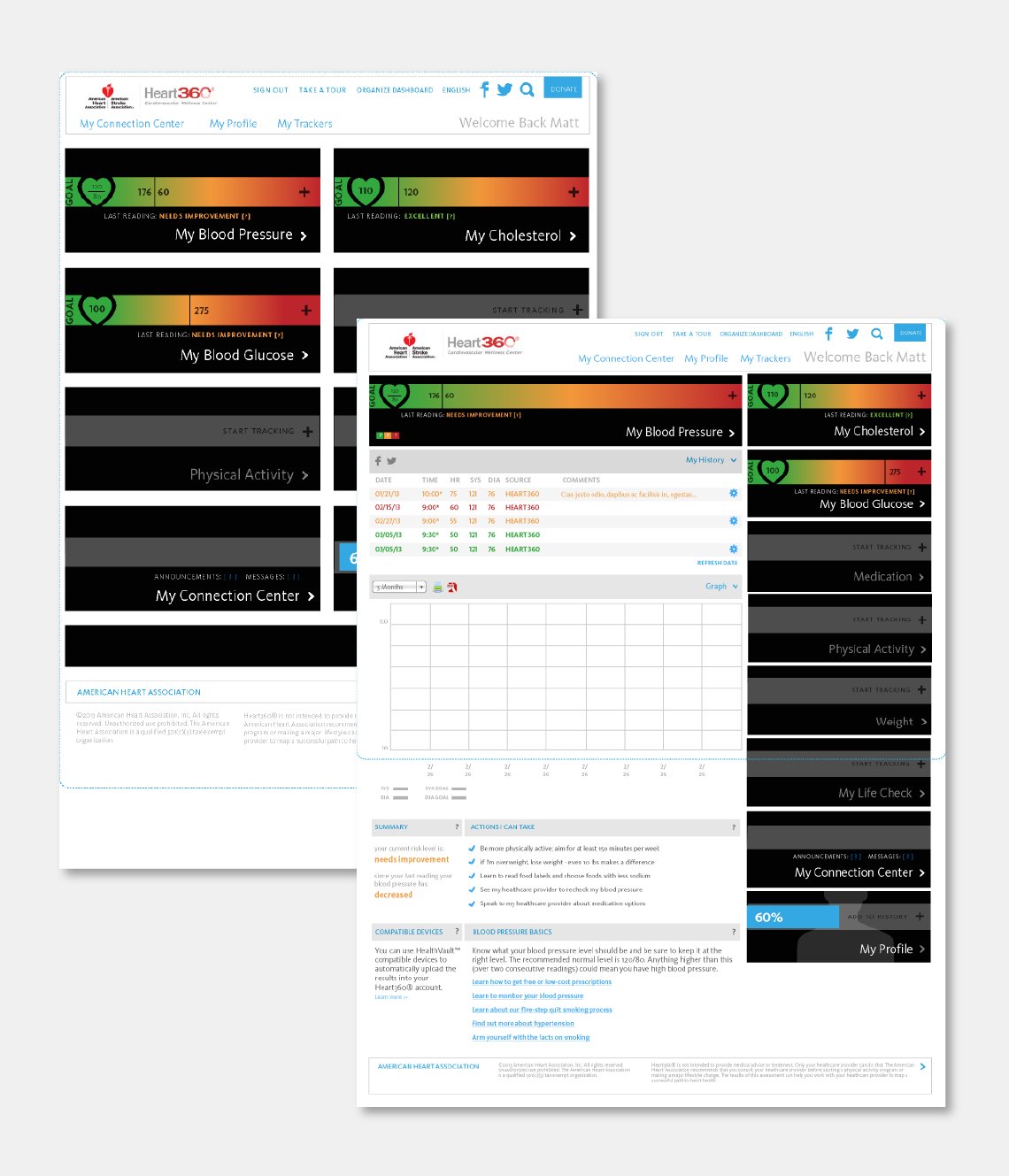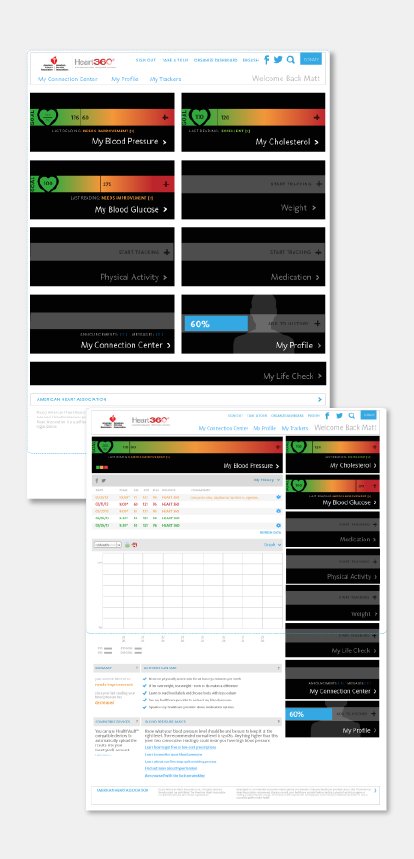 CONCEPTING